Parents face tough challenges raising a child who can't attend regular day care or school and finding quality child care can be overwhelming. At our special needs daycare in Columbus, MS parents can feel confident knowing their child is in a developmentally-stimulating environment with our skilled team of RNs, LPNs, and CNAs.
We serve children ages 0-21 who require skilled nursing intervention during the day, but not limited to:
Diabetic care
Endocrine disorders
Enternal (tube) feedings
Feeding disorders
Genetic disorders
Heart conditions
Hematological disorders
Insulin administration
IV administration
Medication management
Metabolic disorders
Neuromuscular disorders
Oncological disorders
Oxygen support
Respiratory support
Seizure disorders
Tracheotomies
Ventilators
Meet The Location Director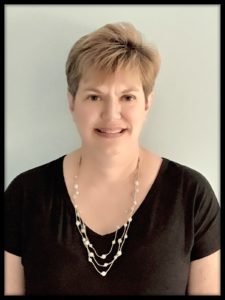 Jessica Jeremiah
Jessica Jeremiah earned her BSN from the University of Pennsylvania in 1986 and graduated from the Pediatric Nurse Practitioner program with a Master's degree in Nursing from the University of Pennsylvania in 1995. She has over thirty years of experience in pediatric nursing in a variety of settings. For the last 12 years, she has taught pediatric nursing to baccalaureate nursing students at Mississippi University for Women. The mother of a special needs child herself, Jessica believes all children have a right to reach their full potential and as Director of PediaTrust – Columbus, Mississippi is dedicated to making this happen.
Address:
306 Hospital Drive
Columbus, MS 39705
Phone:
Monday – Friday: 7:30am – 5:30pm
Saturday – Sunday: Closed