Our skilled team of nurses, therapists, and educators is dedicated to supporting families, touching lives, and bringing hope. At our special needs daycare in Denham Springs, parents can feel confident knowing their child is in a developmentally-stimulating environment both physically and socially.
We serve children ages 0-21 who require skilled nursing intervention during the day, but not limited to:
Diabetic care
Endocrine disorders
Enternal (tube) feedings
Feeding disorders
Genetic disorders
Heart conditions
Hematological disorders
Insulin administration
IV administration
Medication management
Metabolic disorders
Neuromuscular disorders
Oncological disorders
Oxygen support
Respiratory support
Seizure disorders
Tracheotomies
Ventilators
Meet The Location Director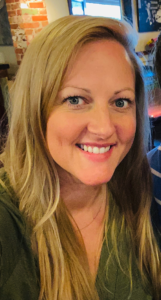 Sarah Peavy
Sarah Peavy graduated from the University of Southern Mississippi with a Bachelor's degree in Business Administration. After working for a few years, she went back to school to pursue her degree in nursing at Pearl River Community College. Sarah spent most of her nursing career in the Emergency Department in Hattiesburg, MS and New Orleans, LA. She then worked as the Charge Nurse/Manager at Children's of Mississippi Medical Center Pediatric Specialty Clinic in Hattiesburg, MS where she found her calling in Pediatrics.
Address:
2041 Florida Ave SW
Denham Springs, LA 70726
Phone:
Monday – Friday: 7:30am – 5:30pm
Saturday – Sunday: Closed